Someone's Got His Sheet In a Knot

Kevin Blier's
hoity-toity lapdog over at
GreenMountainHardRight!
has a hilarious series of refutations of our charge that he likes the thinking of racists and other assorted bigots,
here
,
here
and
here
. &nbsp&nbspThey bring to mind another royal
"I just thought the uniform looked cool"
kind of dissimulating.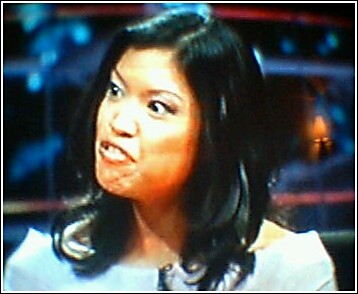 He clumsily cites a
racist
plagiarizer
,
Michelle Malkin
, whose presence, he would argue, is "proof" that he can't be a racist himself. &nbsp&nbspLike the blogger at
GMHR!
, she's also a fan of the white supremacist ideologue,
Steve Sailer
. &nbsp&nbspGee, we didn't know you had to be white to be a racist. &nbsp&nbspWe suppose that sort of thinking must be a consequence of signing on to the other crap espoused at a website like VDare's. &nbsp&nbspThe fact of the matter is, Malkin is merely further confirmation of the extremist, fringe nature of
GMHR!'s
gross predilections.
"Quite simply the reason I read Steve Sailer is the same reason I read George McCartney who writes the film reviews for Chronicles: I want to know what films they recommend. If reading the film reviews of Steve Sailer makes me a racist then how can I fight such ludicrous logic?"
Next thing he'd have us believe is that he buys Playboy for the articles
More (again) on where
GMHR!
gathers its many insights on diversity among like-minded "paleoconservatives"
here
and
here
What do fellow GOP conservatives say about The Center for American Cultural Renewal? "...(A)n organization with no Washington presence and little clout with social conservatives outside Vermont where it is based."